The CL Plus
The CL (Compact Laser) Plus is a theraputic laser, designed for universal application on larger wounds, dental applications, physiotherapy as well as laser acupuncture.
* Multi functional therapy tip
* Energy Efficient 1 x AA Battery
* Adult and Child doses
* One touch operation
*Automatic calculation of therapy time


Technical Information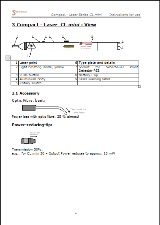 Output Power: 60mW
Wavelength: 658nm 
Laser class: 2 M   
Diameter of output beam: 3,2 mm
Therapy time using NiMH batt: 5.5hrs 
Weight without battery: 95g
Weight with battery: 116g
Diameter: 20mm
Length: 220mm
Standard Accessories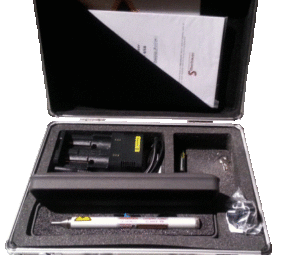 4 x Rechargeable batteries
Charger for NiMH Battery
Aluminum Laser storage case (lockable)
Instructions
Laser goggles for an adult patient
Laser goggles for a child patient
Glasses for the therapist
Measurement template for wound size
Applications book
Laser warning sign "Attention Laser Beam"
Automatic Calculation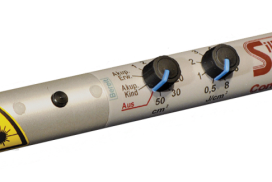 Automatic calculation of therapy time!
Set area in Cm2, choose dose in J/cm2 and therapy time will be set
automatically by the microprocessor.