The CL Mini
The CL (Compact Laser) mini laser is a therapeutic laser, designed for laser acupuncture. The TGA (Australian Therapeutic Goods Authority) has approved the Cl mini laser for use in Australia.  As has the department of defense. The laser is approved for use within the European Union and Australia. The picture below highlights the benefits of the Cl mini laser therapy unit.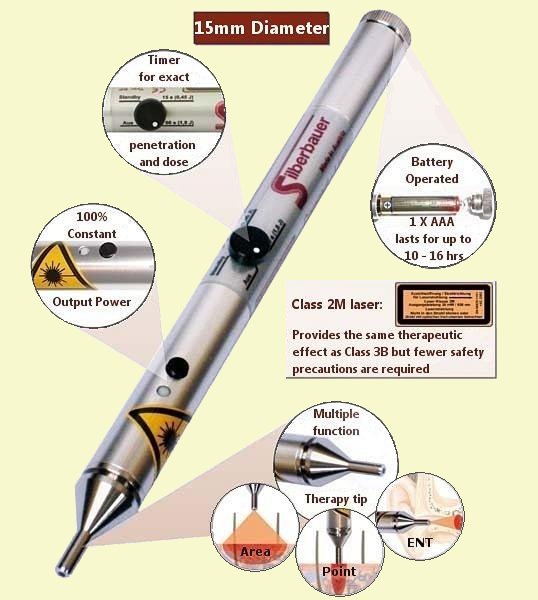 Acupak is importing a new laser (the CL mini laser) made by Silberbauer in Austria which provides laser therapy in line with our
previous products.
Compact Laser Series CL mini: Overview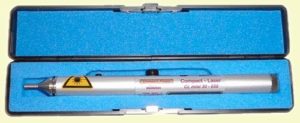 15 mm diameter only
Timer for exact penetration dose
Energy saving: 1 battery only
100% constant output power
Class 2M laser: same therapeutic effect like Class 3B, but fewer safety precautions
Multi function therapy tip
Wide Area coverage- beam point coverage- Ear Nose and Throat suitability.